Glamping in the Achterhoek
Suitable for two to six people
In a natural environment
Glamping in the Achterhoek
Glamping has grown in popularity over the years and we understand that all too well at Campsite Vreehorst! Despite the fact that we love camping, it is sometimes nice to unpack your bags and enjoy yourself immediately when you arrive at your holiday destination, and you can do that to the fullest at our Glamping in the Achterhoe k! For example, book a safari tent and explore Winterswijk and its natural surroundings or have fun at our campsite with indoor and outdoor swimming pool , playgrounds, food corner and entertainment during the school holidays. Thanks to its unique location and many facilities, our glamping in Winterswijk is fun for young and old!
When can we welcome you at our glamping in the Achterhoek?
Check out prices and availability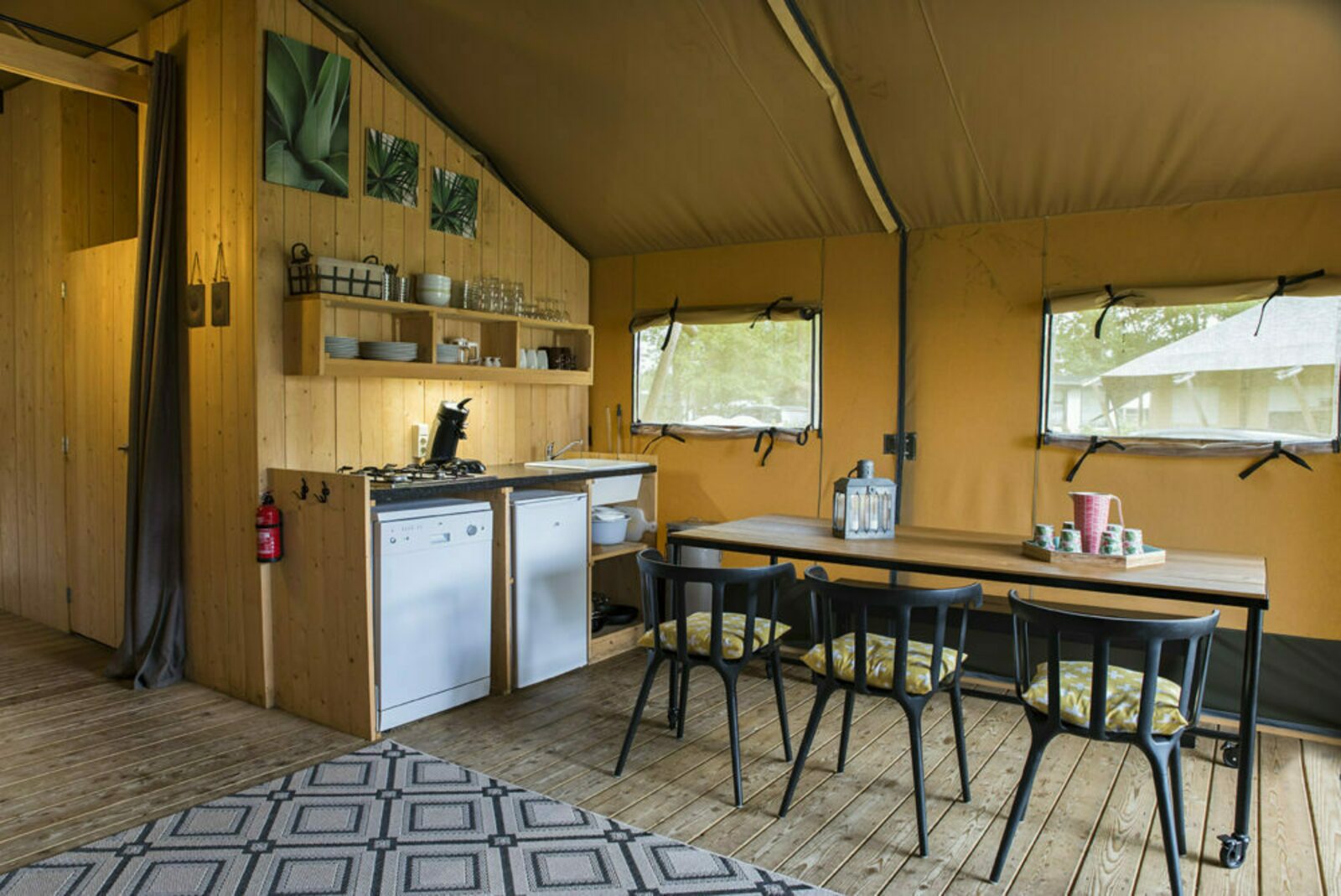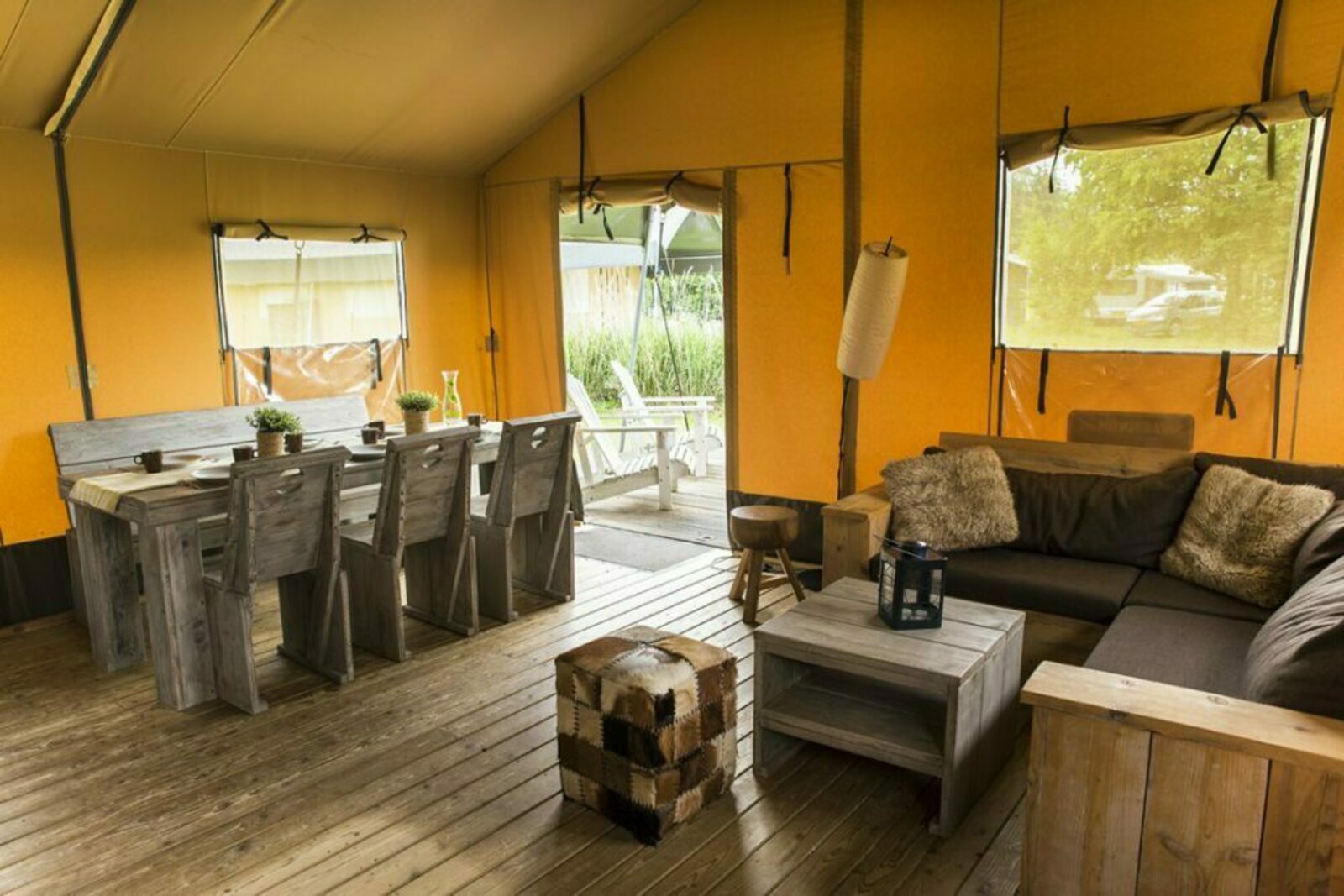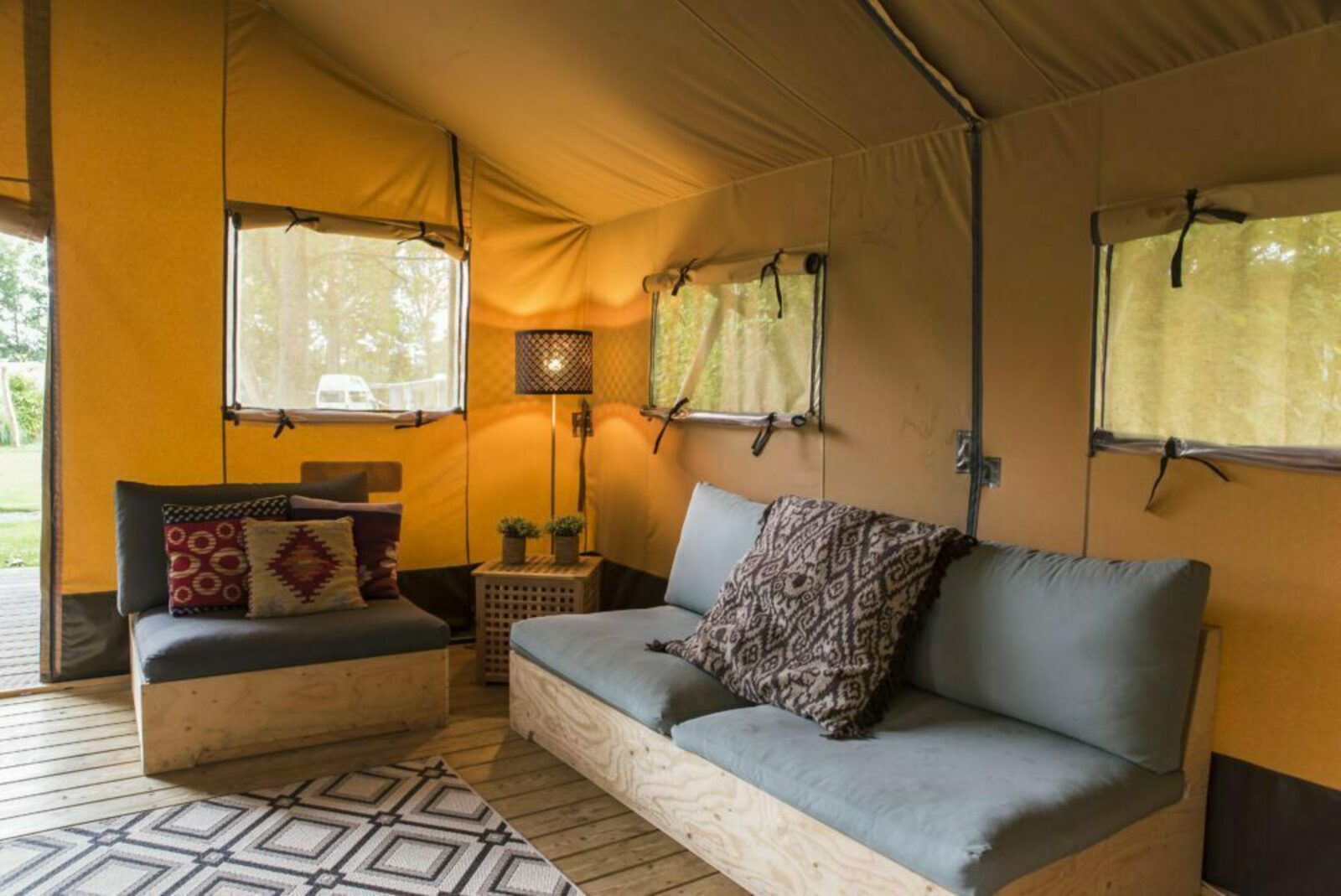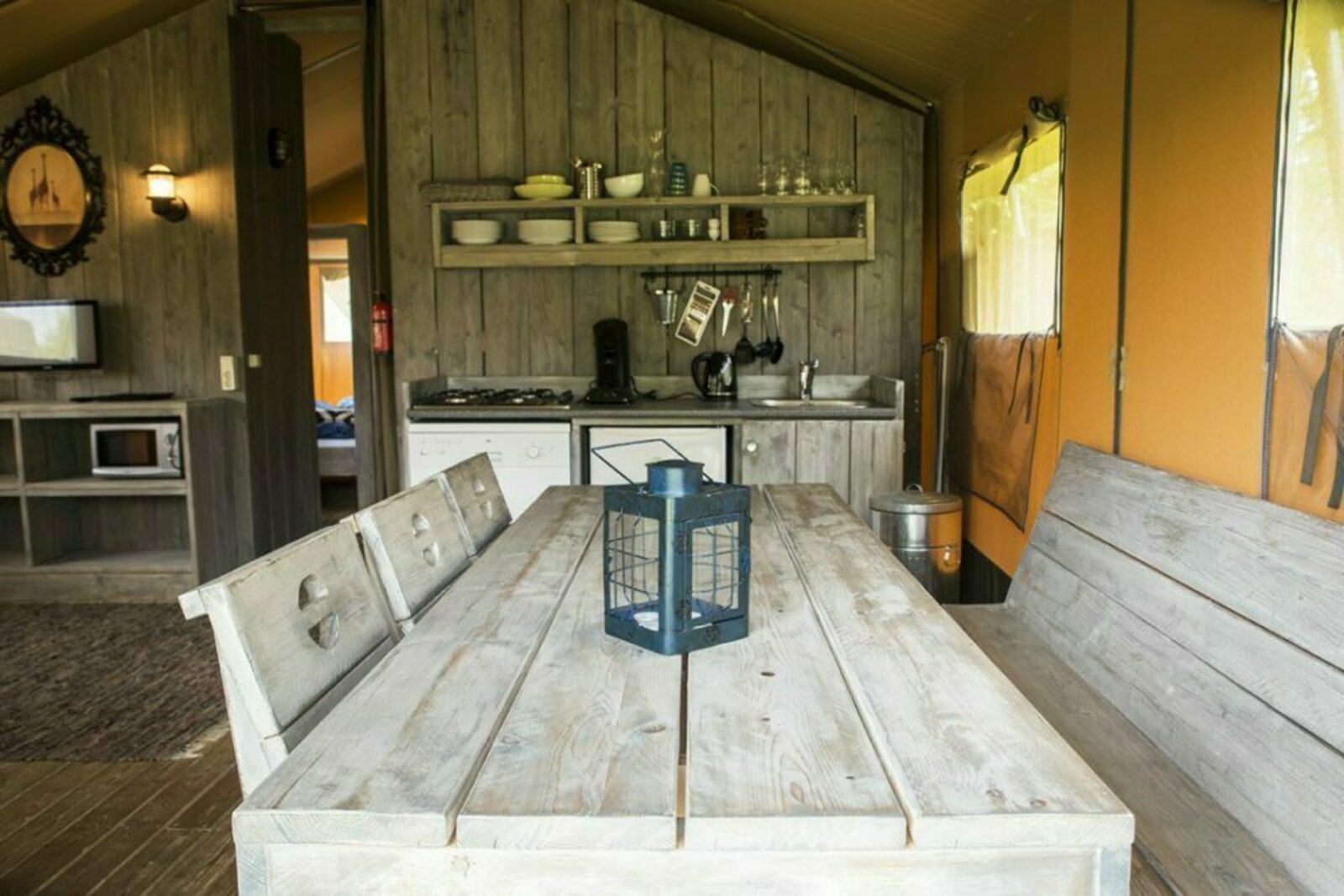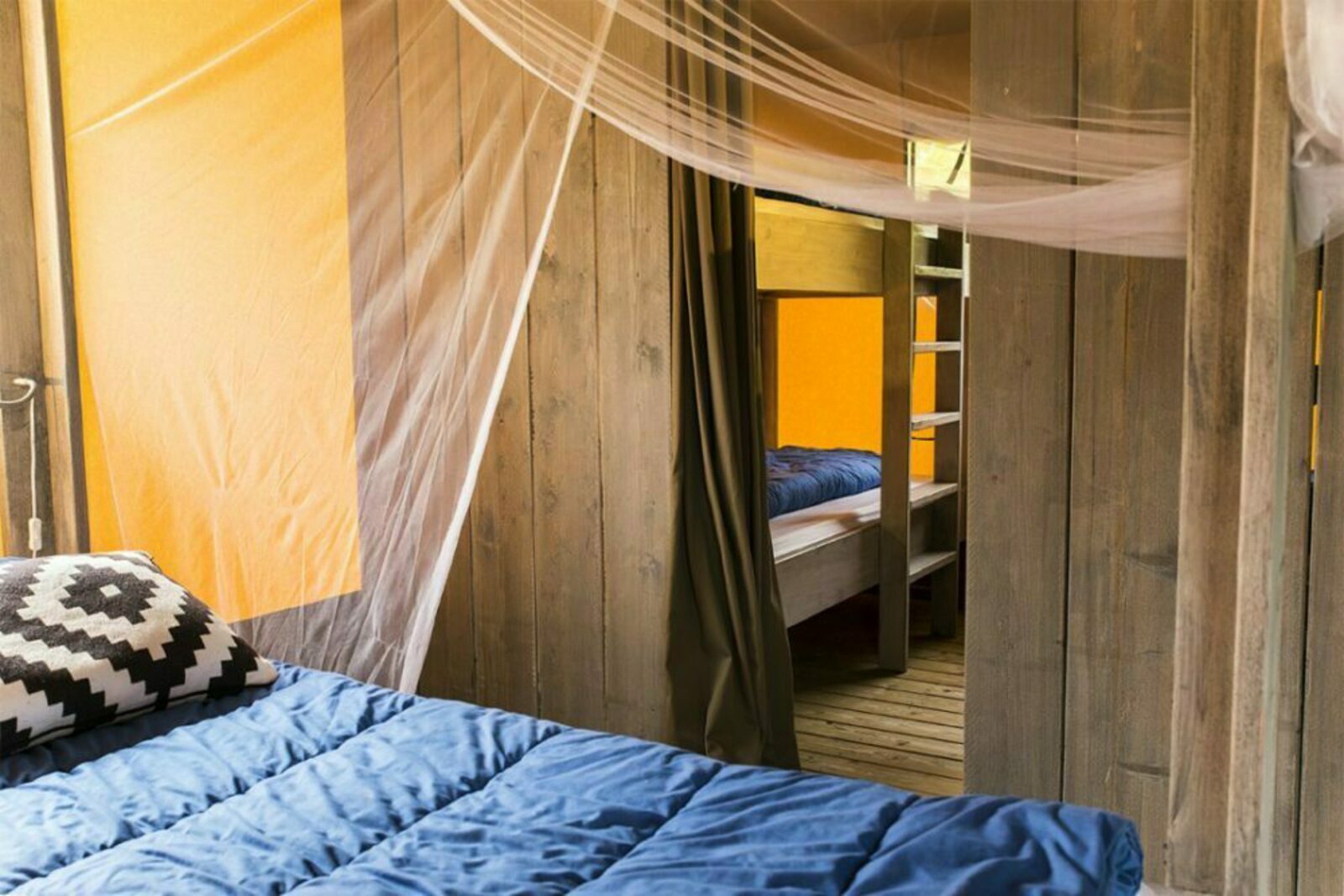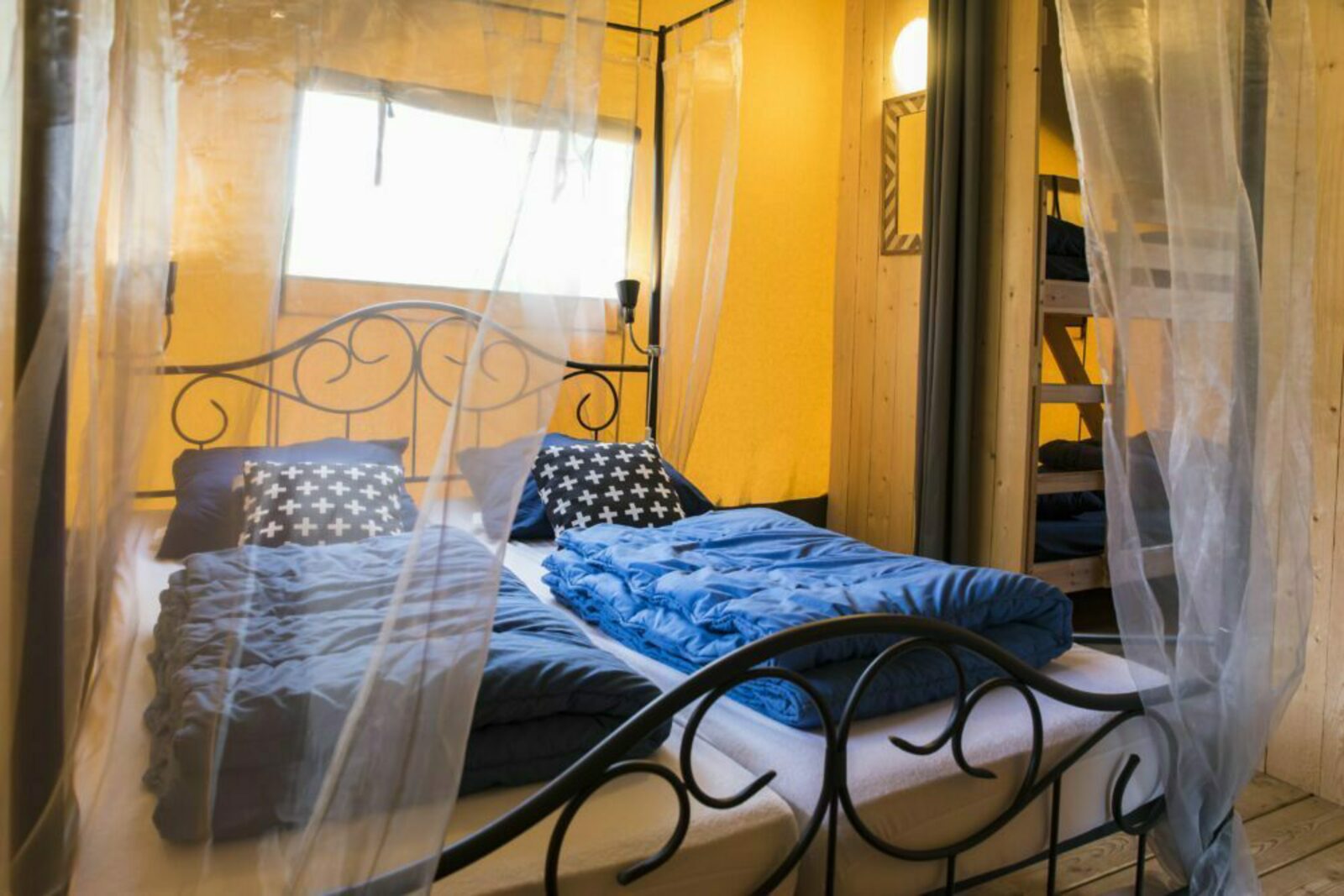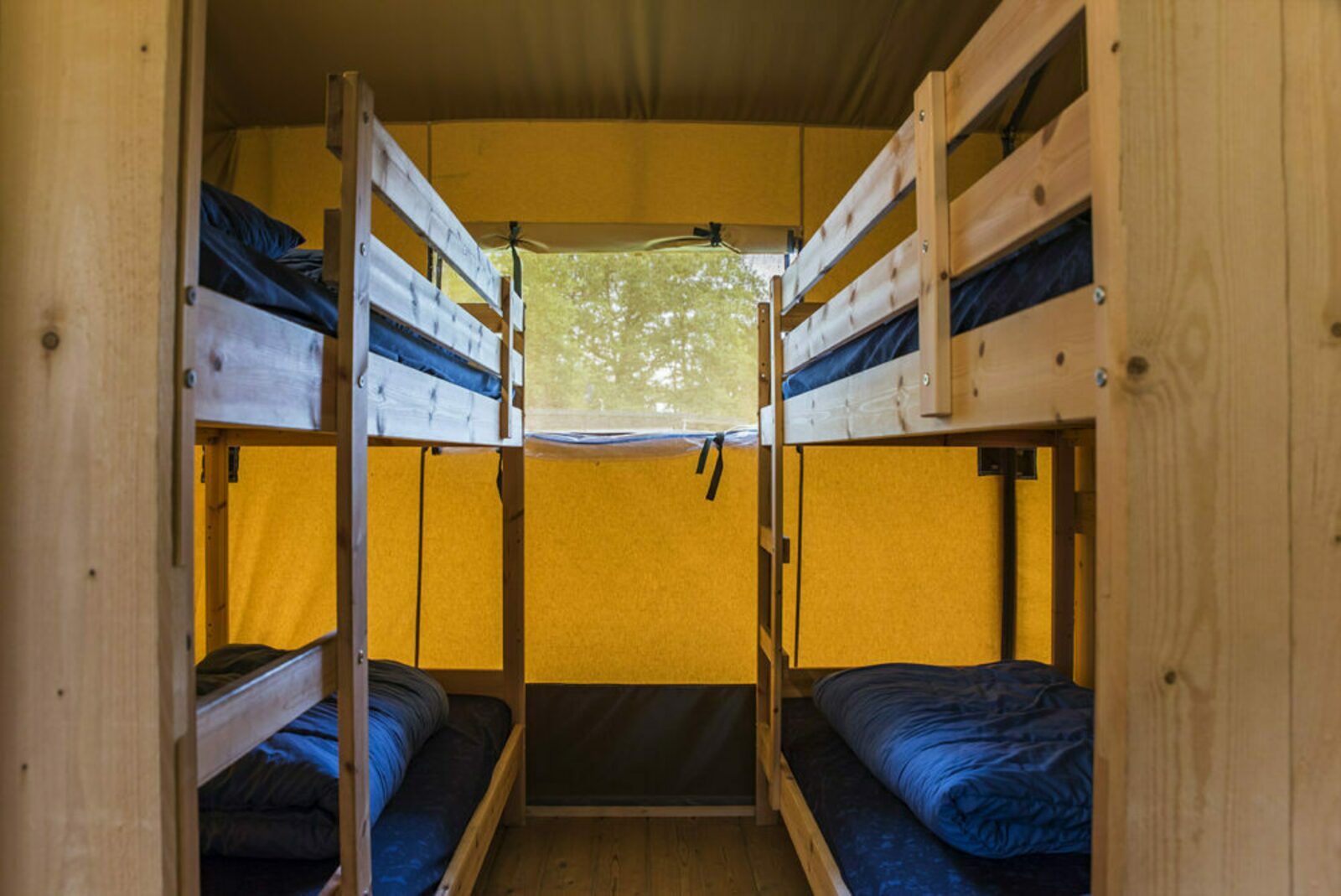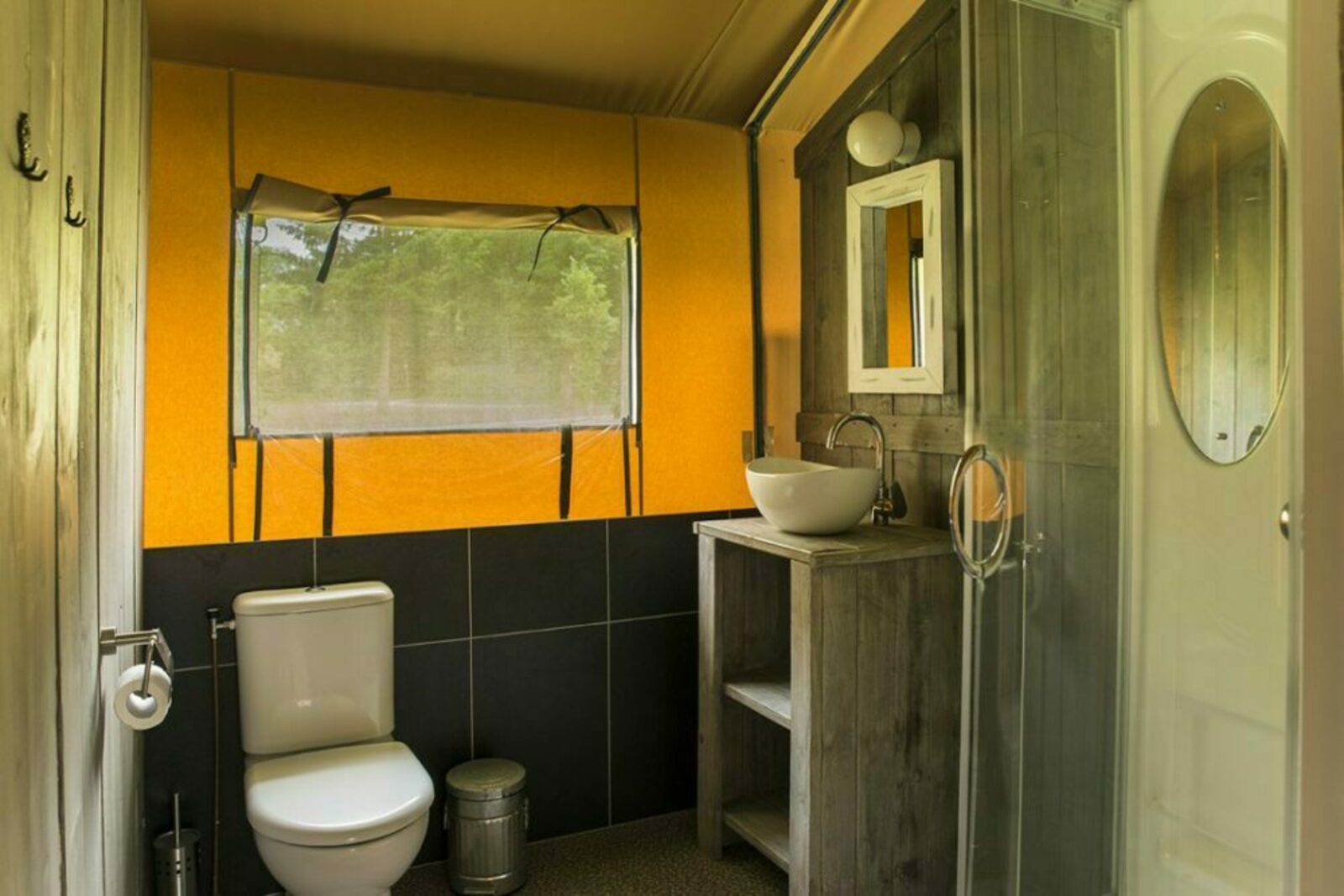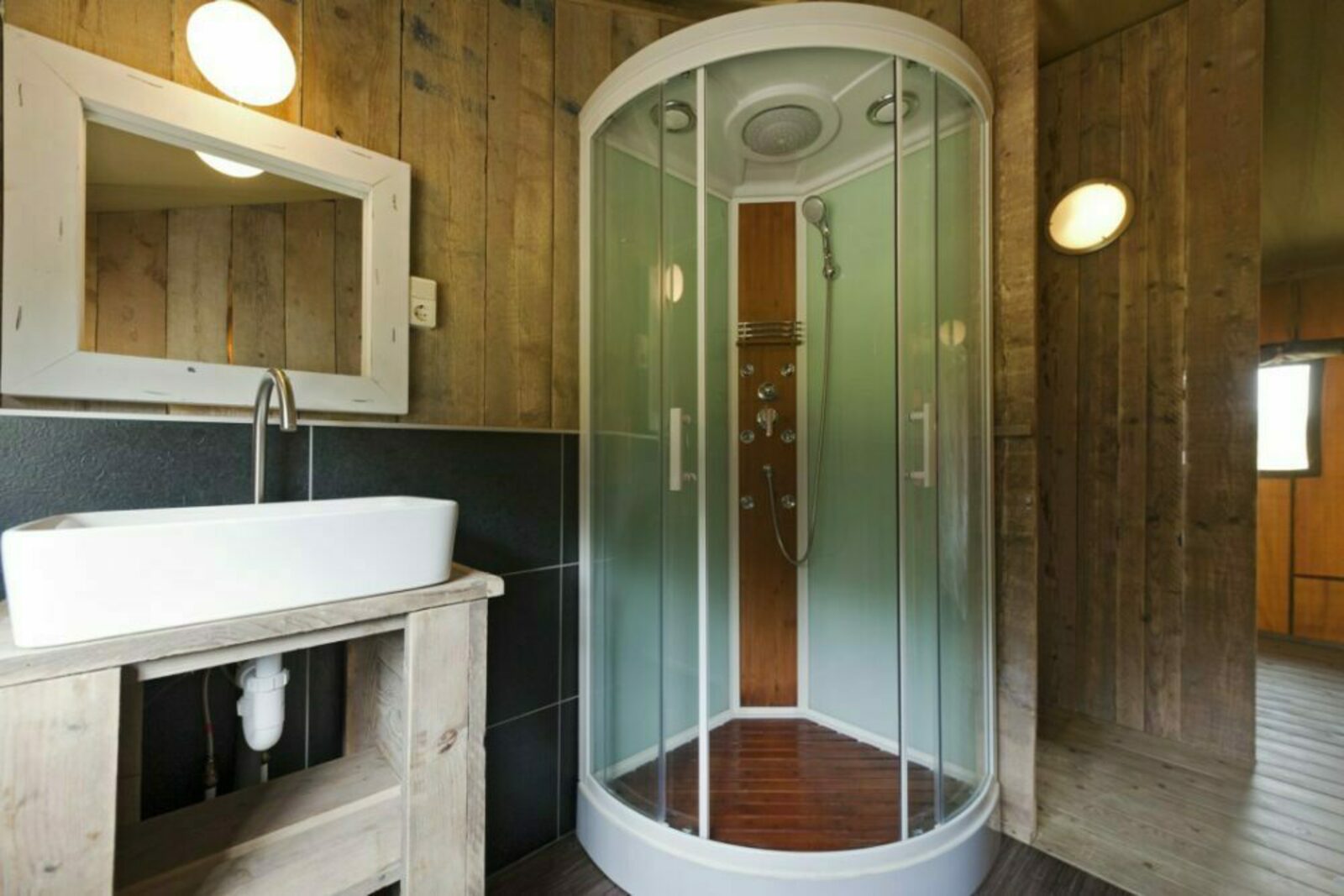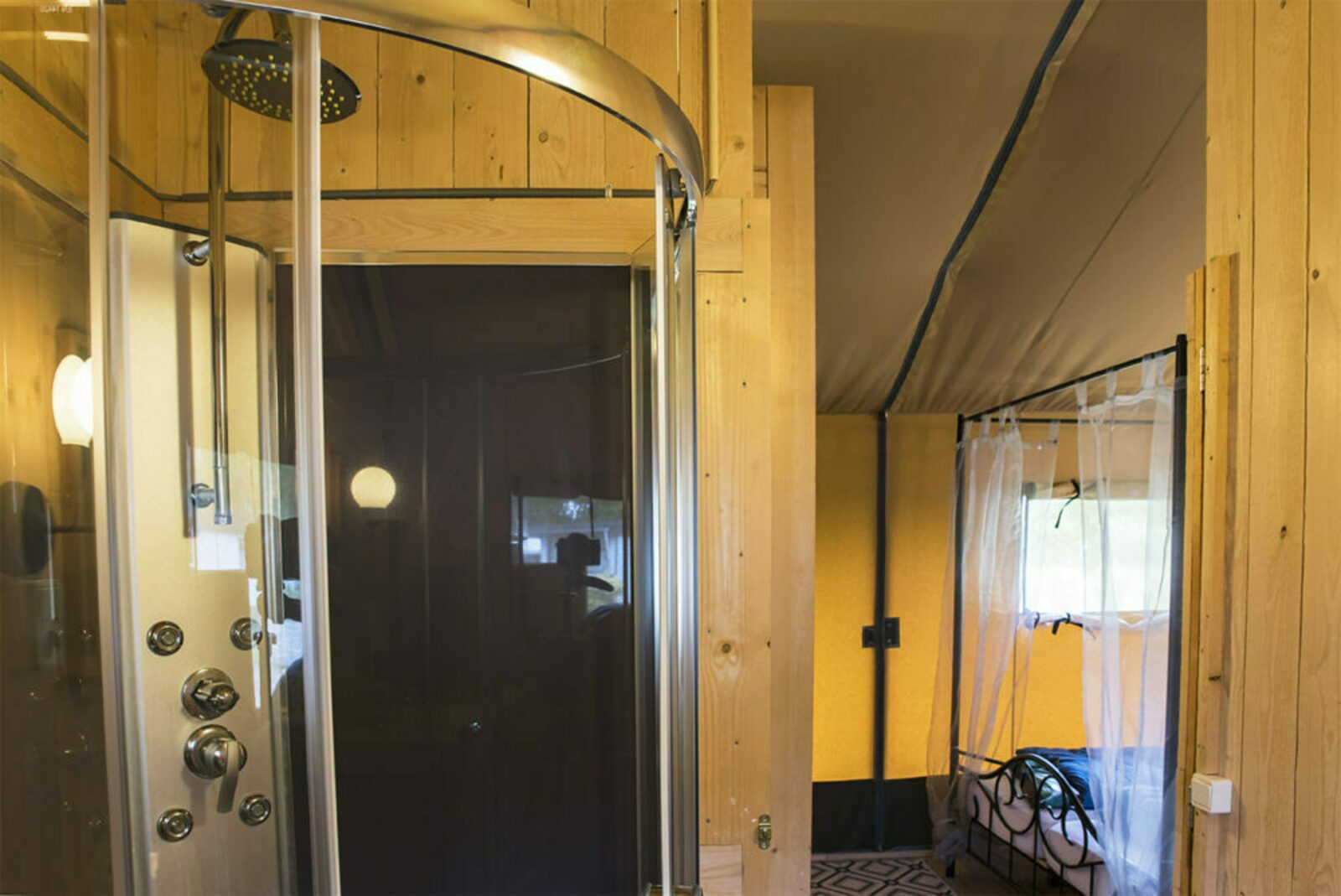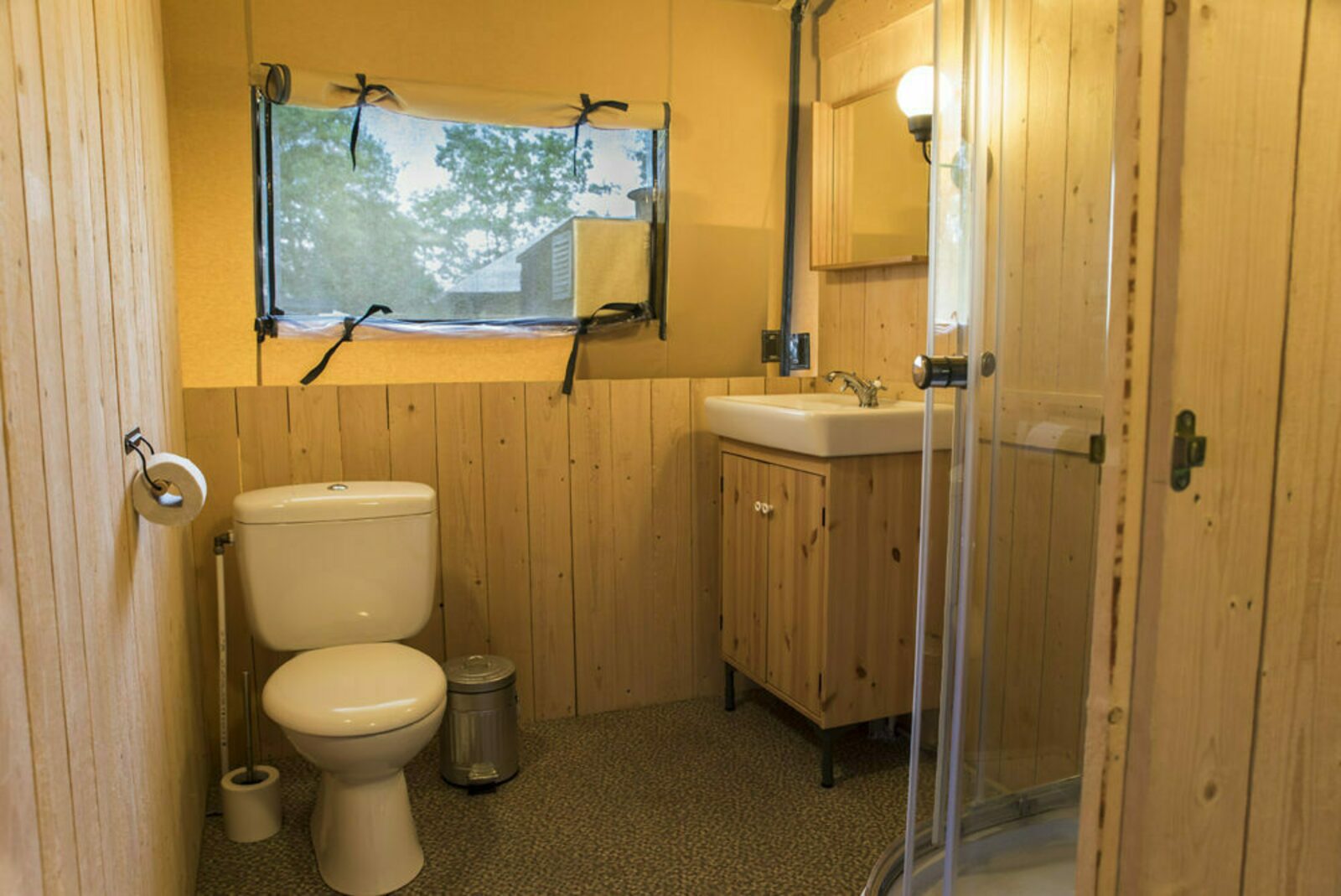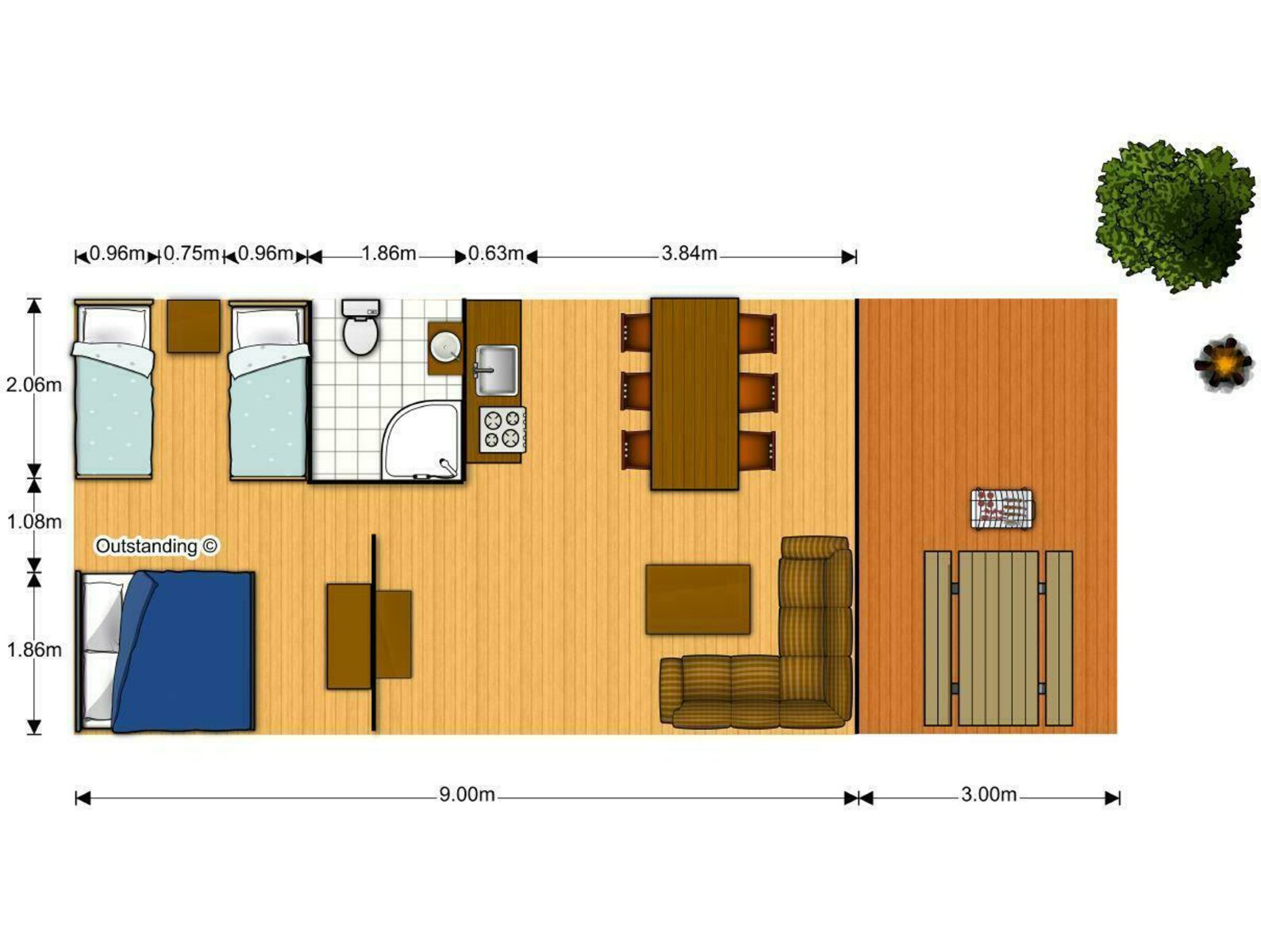 Suitable for two people
Pet-free
Fully equipped bathroom and kitchen
View of the meadows
Hammock outside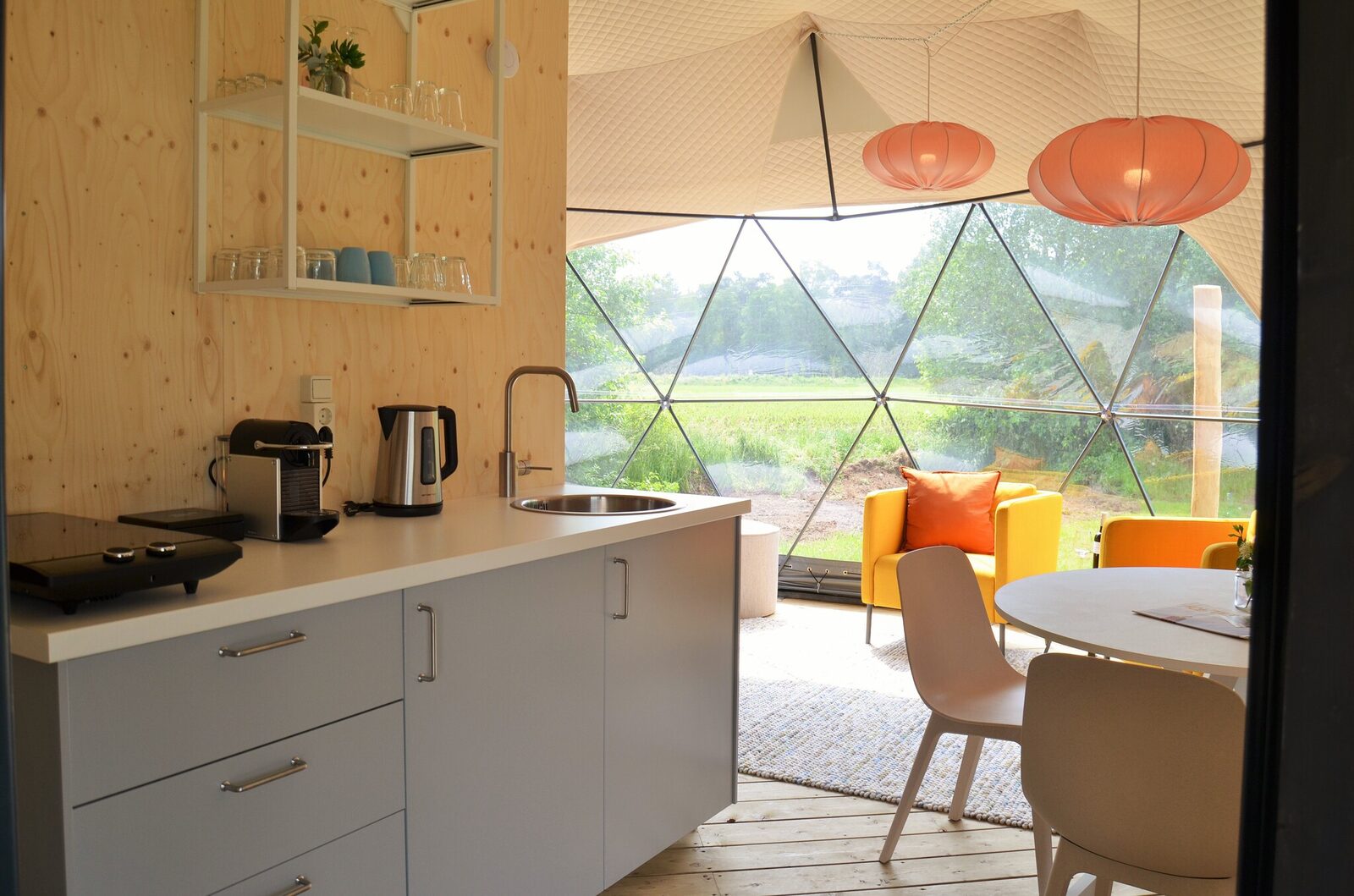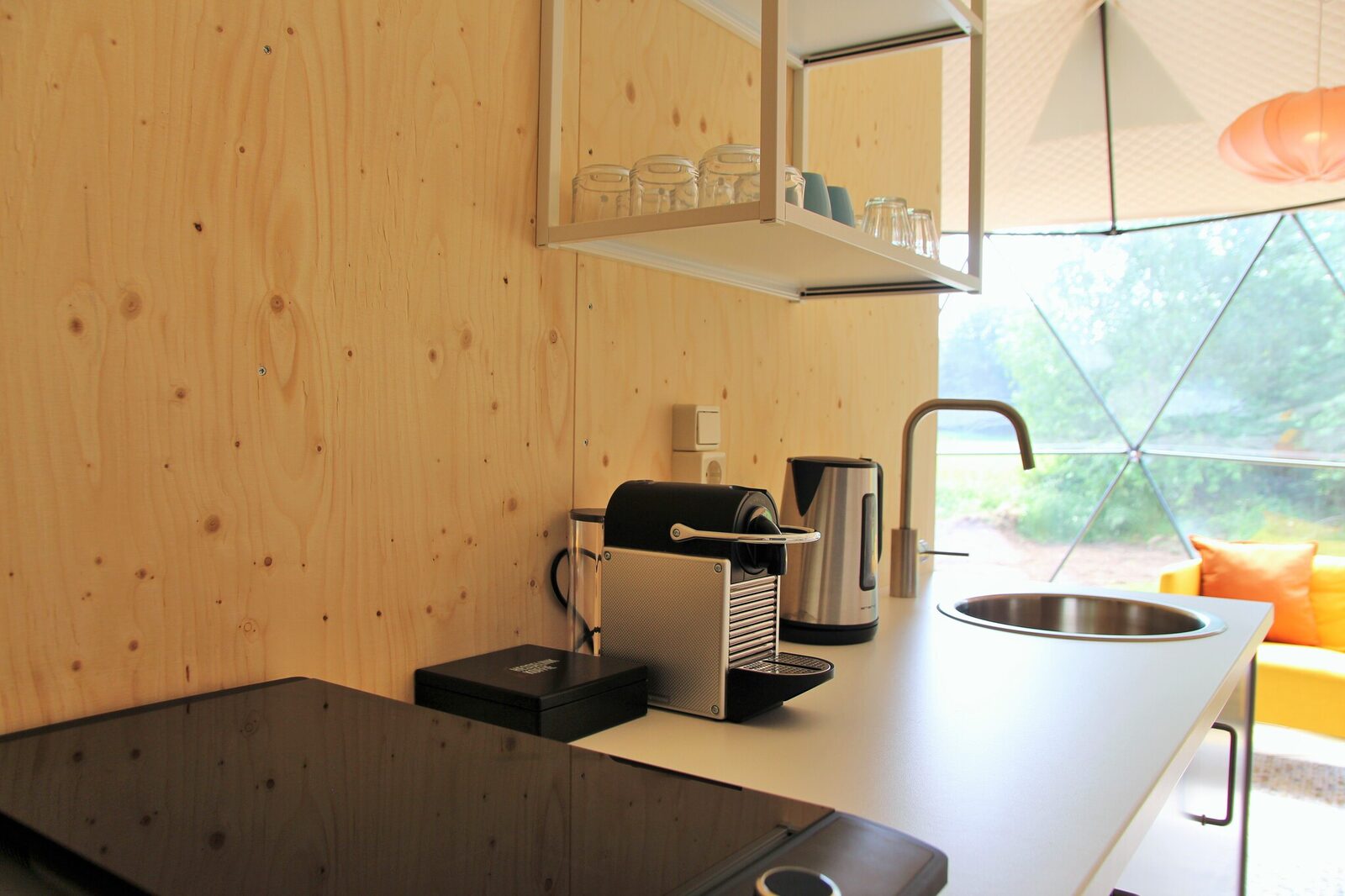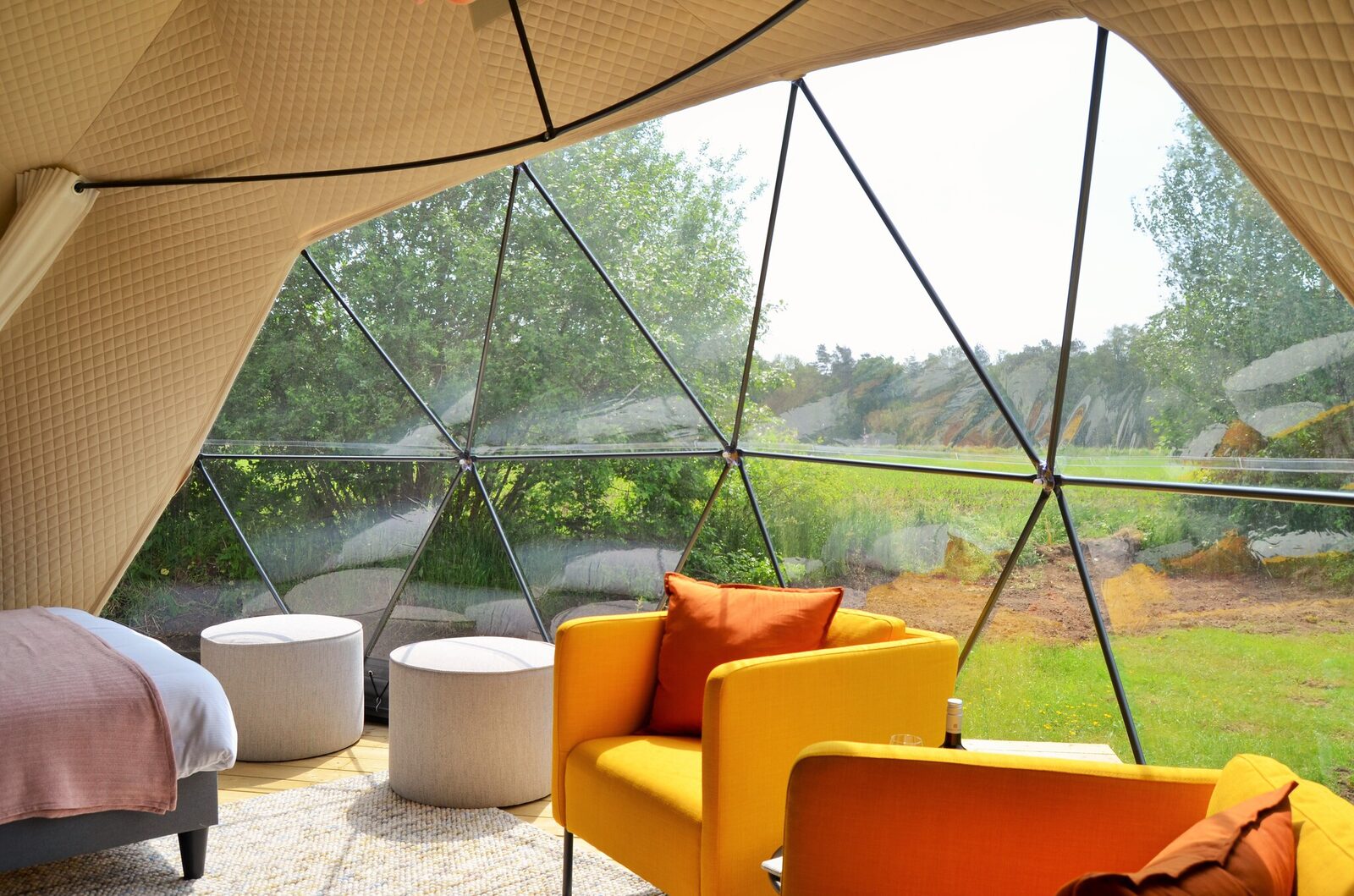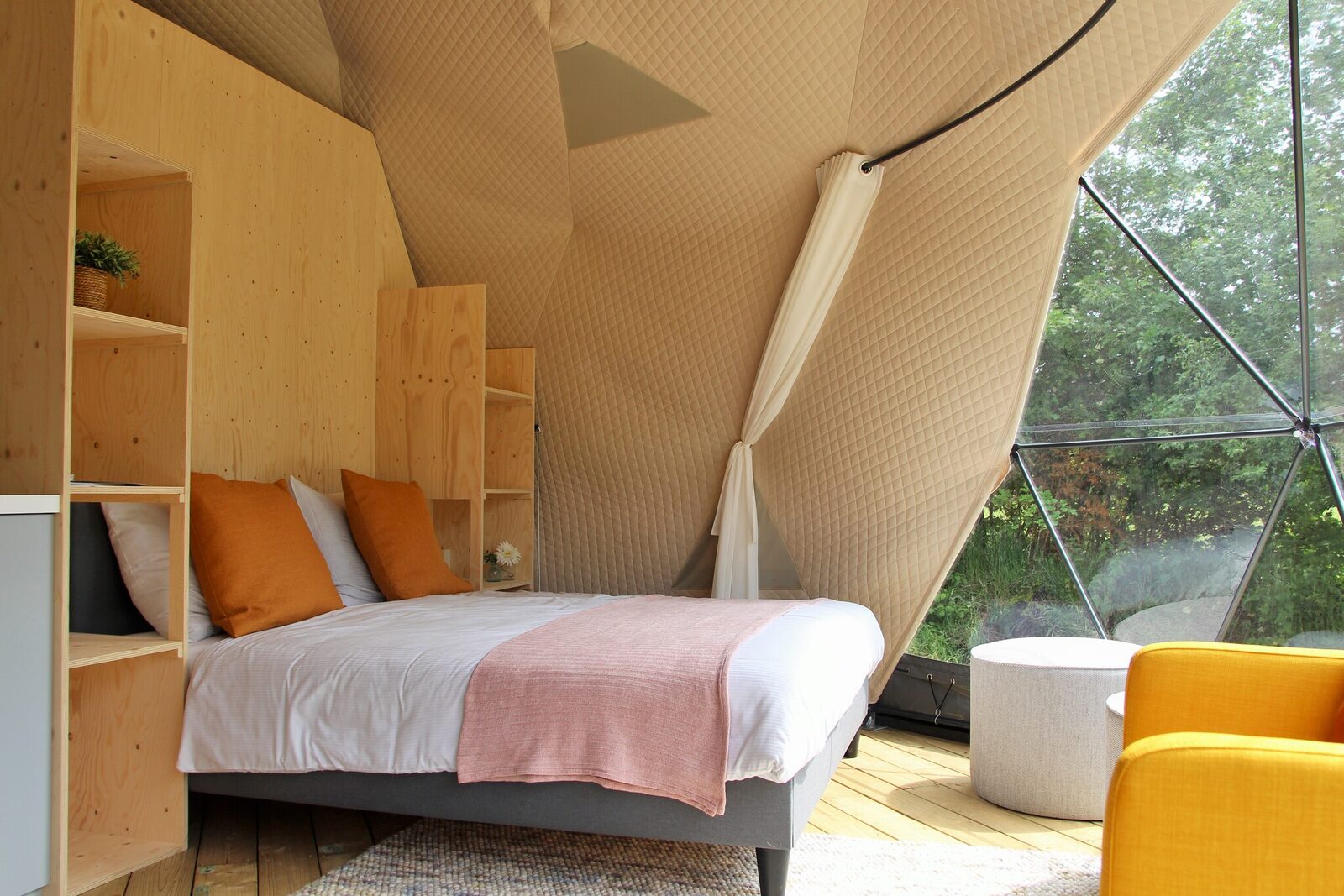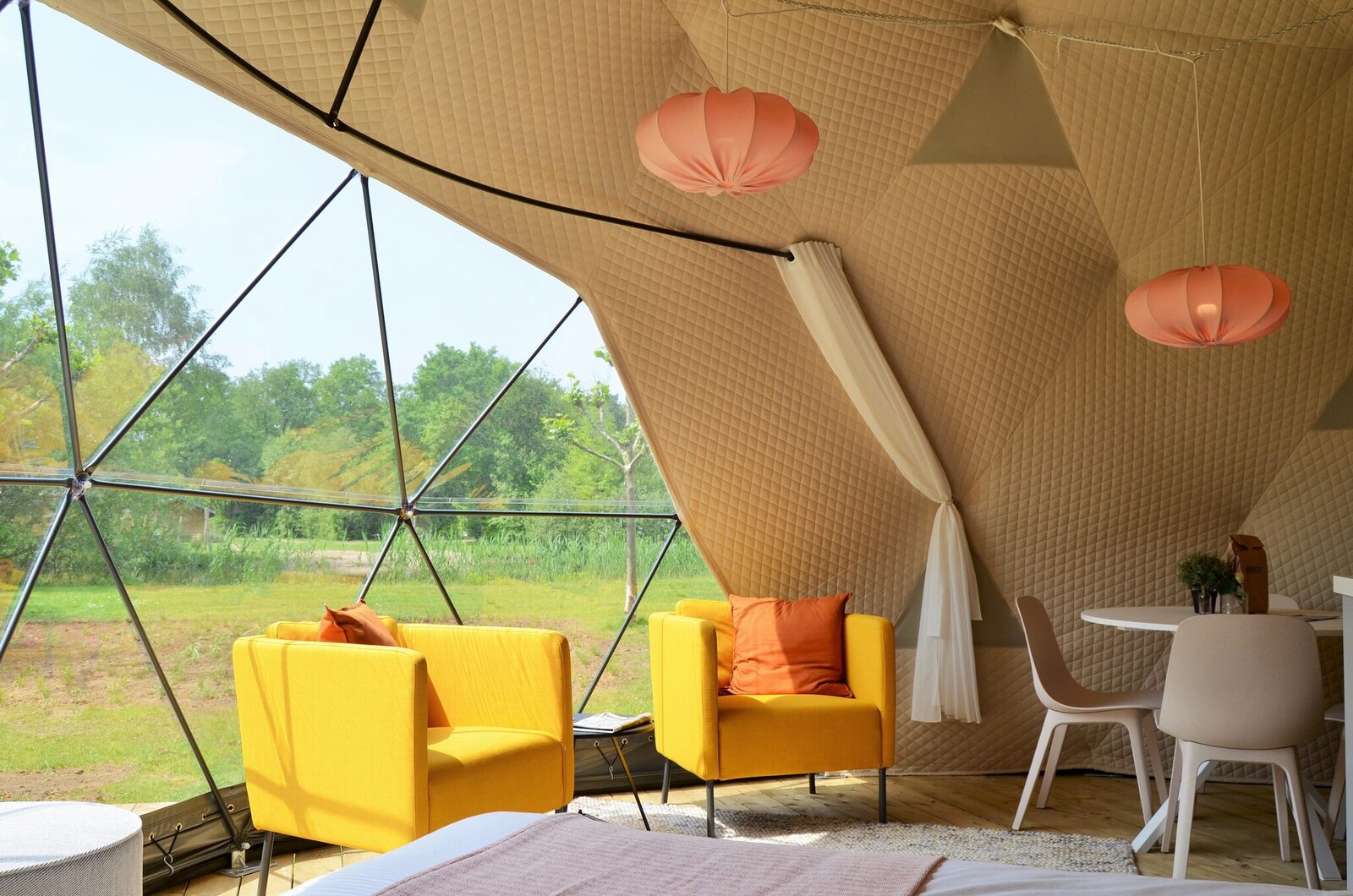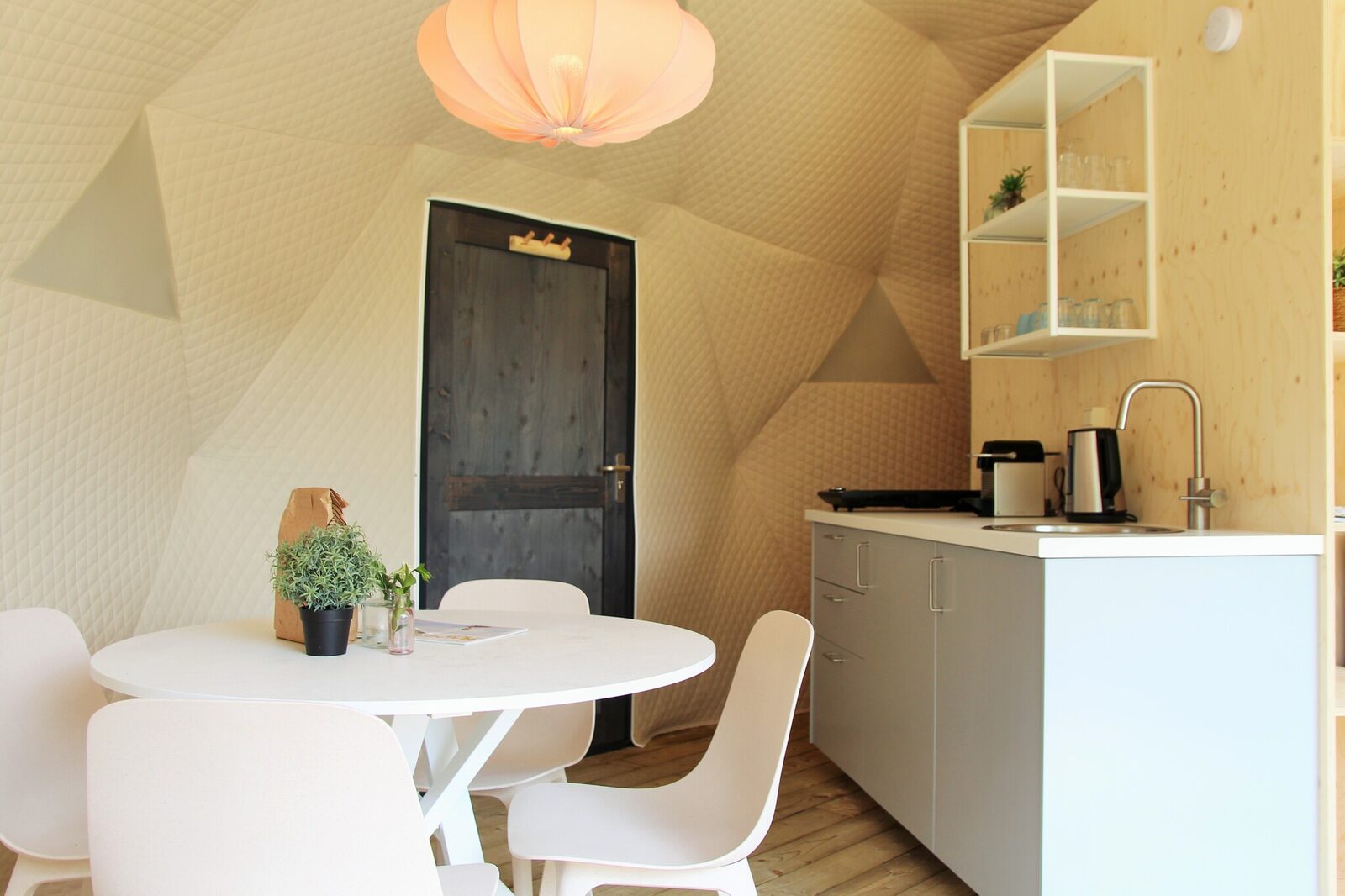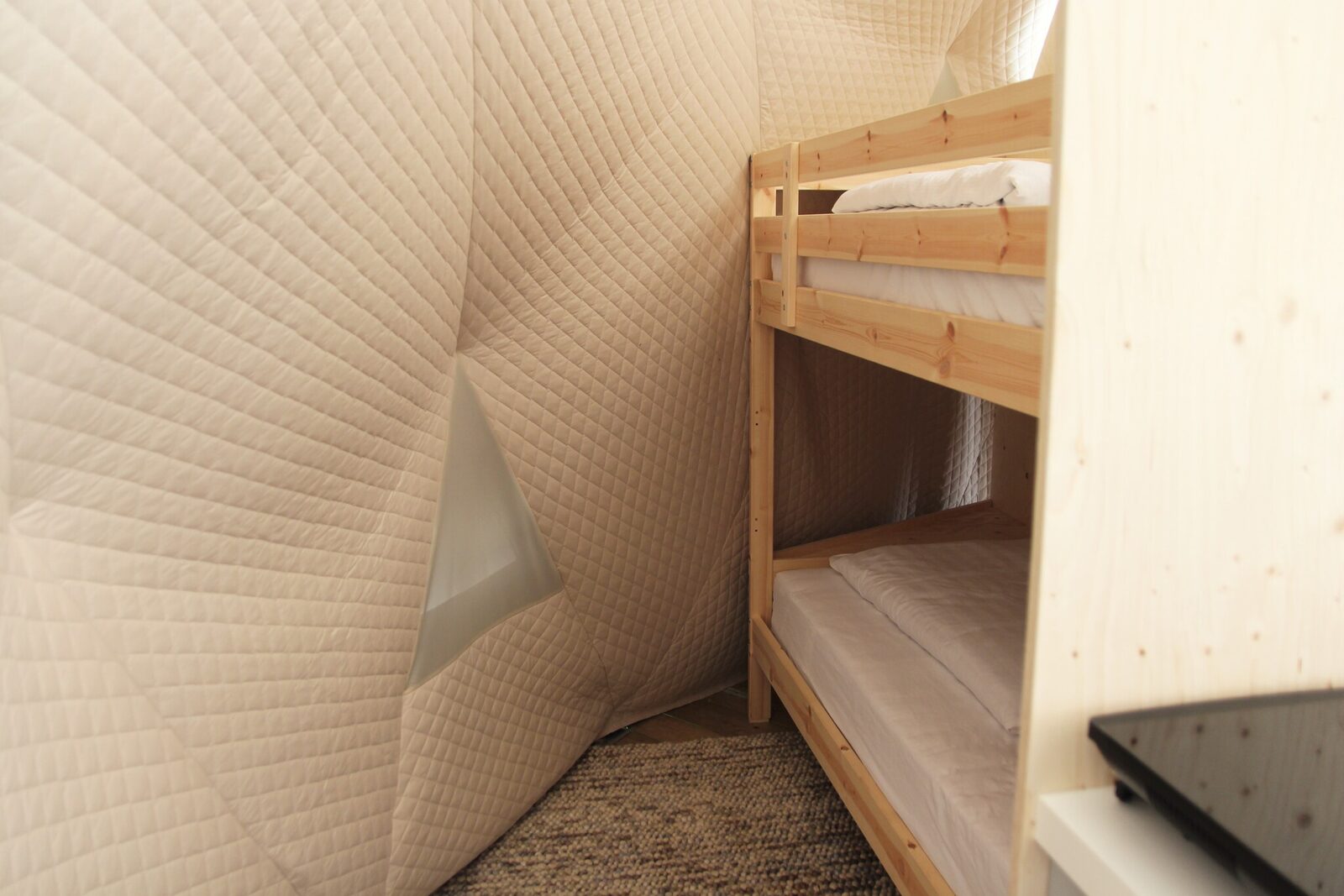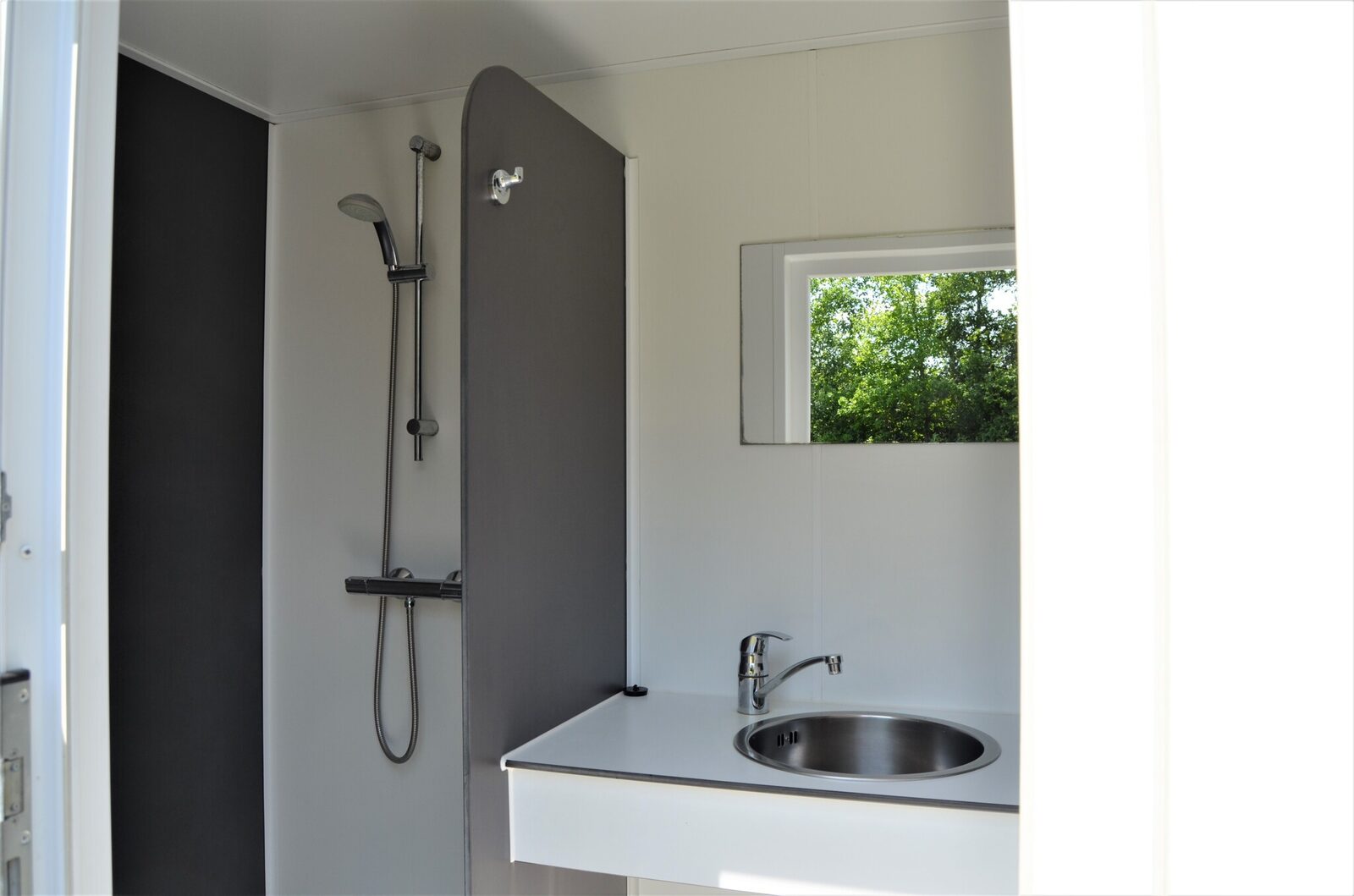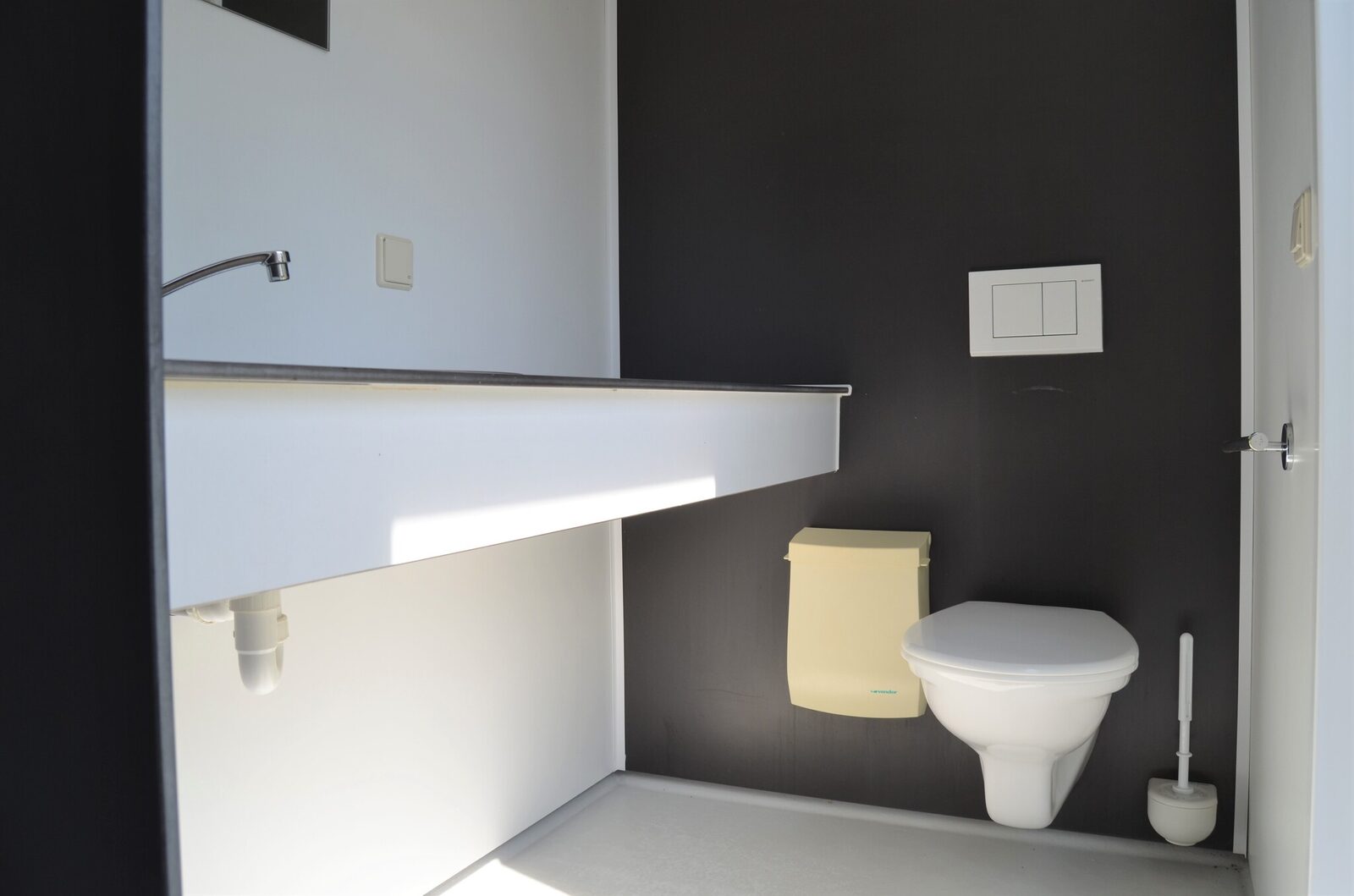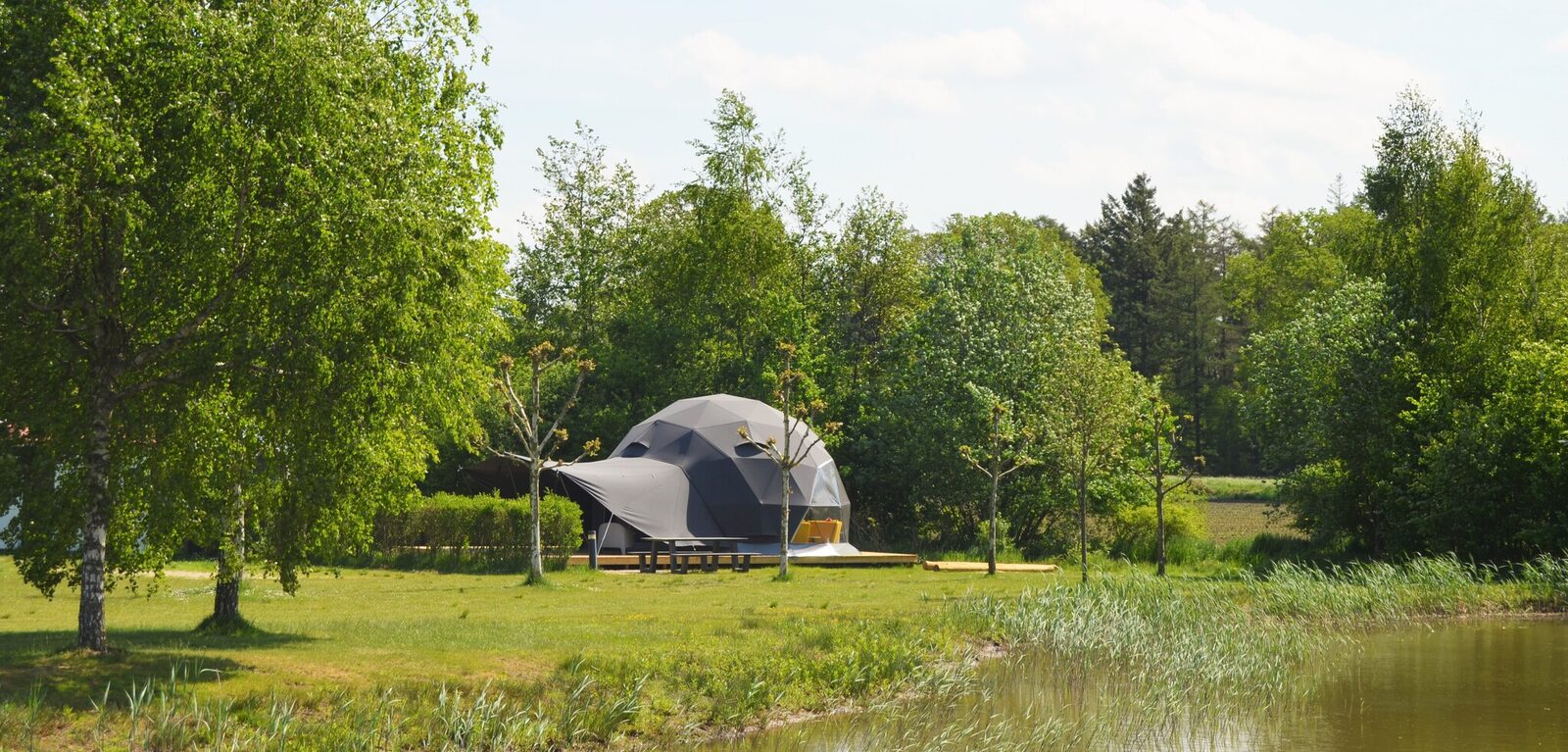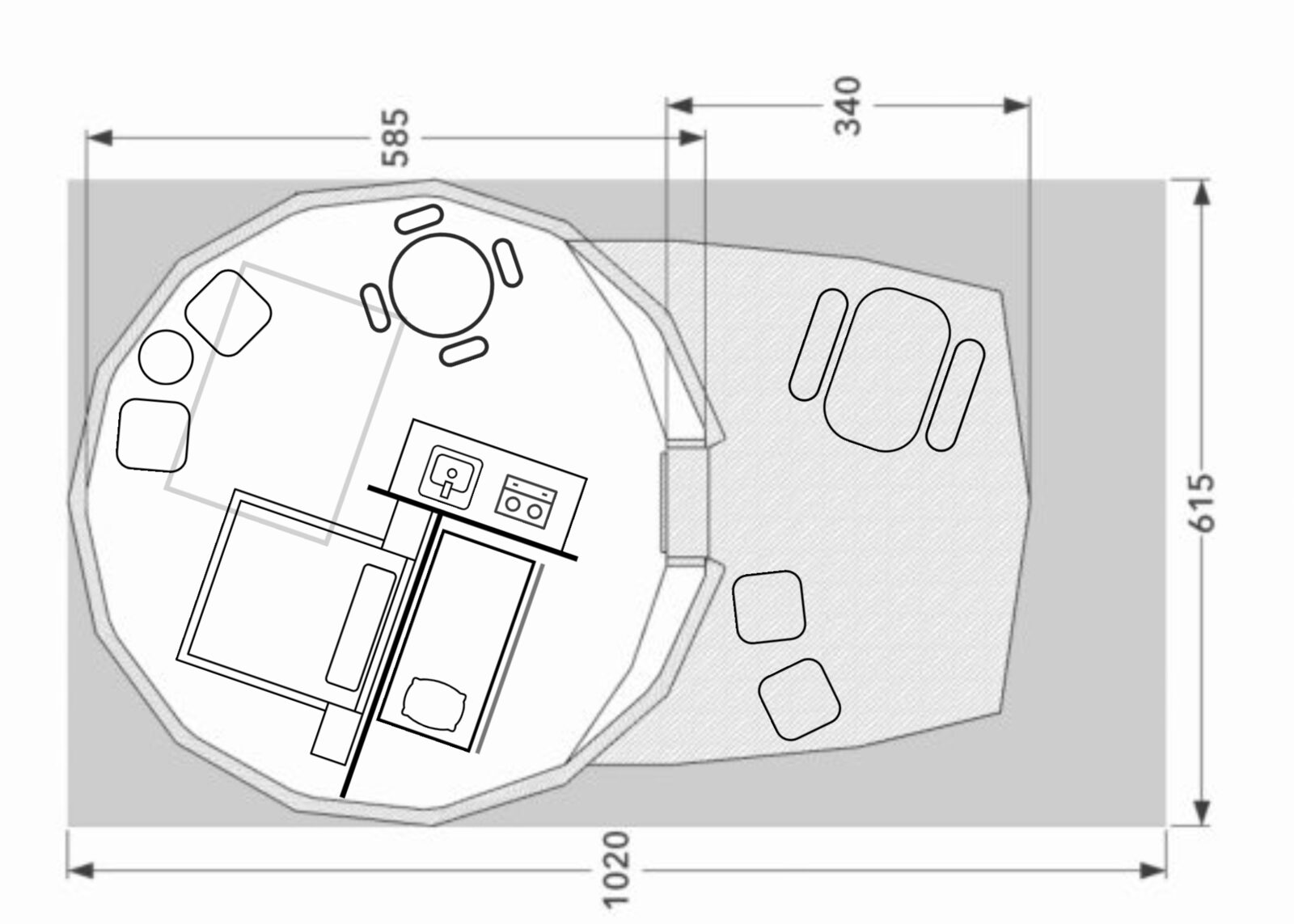 Geschikt voor 4 personen
Huisdiervrij
Keuken en privé sanitair
Uitzicht over de velden
Terras met luifel
Glamping in Winterswijk
You can enjoy a relaxing holiday at our glamping in Winterswijk , in the Achterhoek. You can choose from three different glamping accommodations; a lodge tent, safari tent or sky cabin. Do you prefer a tiny house? Take a look at our Trek-In with a view of the meadows of Gelderland. All our glamping accommodations are fully furnished and offer you the freedom of camping combined with the luxury and comfort of a home. Do you choose a safari tent in Winterswijk at our glamping in the Achterhoek or do you prefer the spectacular sky cabin? The choice is yours, we take care of it!
What can you do in the area of our glamping in the Achterhoek?
Although it is of course wonderful to stay in your safari tent in Winterswijk and there is plenty to do at the campsite, it is also recommended to explore the surroundings of our glamping in Winterswijk . The surroundings of our glamping in the Achterhoek are filled with beautiful nature and authentic villages and towns. If you are a nature lover it is recommended to visit our inspiration point at the reception. Here the route mixer helps you put together your ideal cycling or walking route to explore the beautiful nature. If you would like a day of shopping, go to Winterswijk or Bocholt. Villa Mondriaan is a must for art lovers, here you will find the early work of the artist who lived in Winterswijk from the age of eight to twenty.
Will we see you soon at our glamping in the Achterhoek?
Book your glamping holiday in Winterswijk now